Sustainable development
Emil Ebneter laid the foundation for today's Appenzeller Alpenbitter AG when he opened a spirits store in 1902. In 1908, together with his brother-in-law, Beat Kölbener, he established the general partnership Emil Ebneter & Co. AG, which was renamed Appenzeller Alpenbitter AG in 2006. The family-owned company has remained true to its tradition and continues to be an independent SME.
Appenzeller Alpenbitter's ongoing commitment towards its customers, the environment, its employees and the public has been recognised through the award of FSSC 22000 (food safety) certificates. These certificates guarantee impeccable quality, not only in development and manufacture, but also in sales and distribution.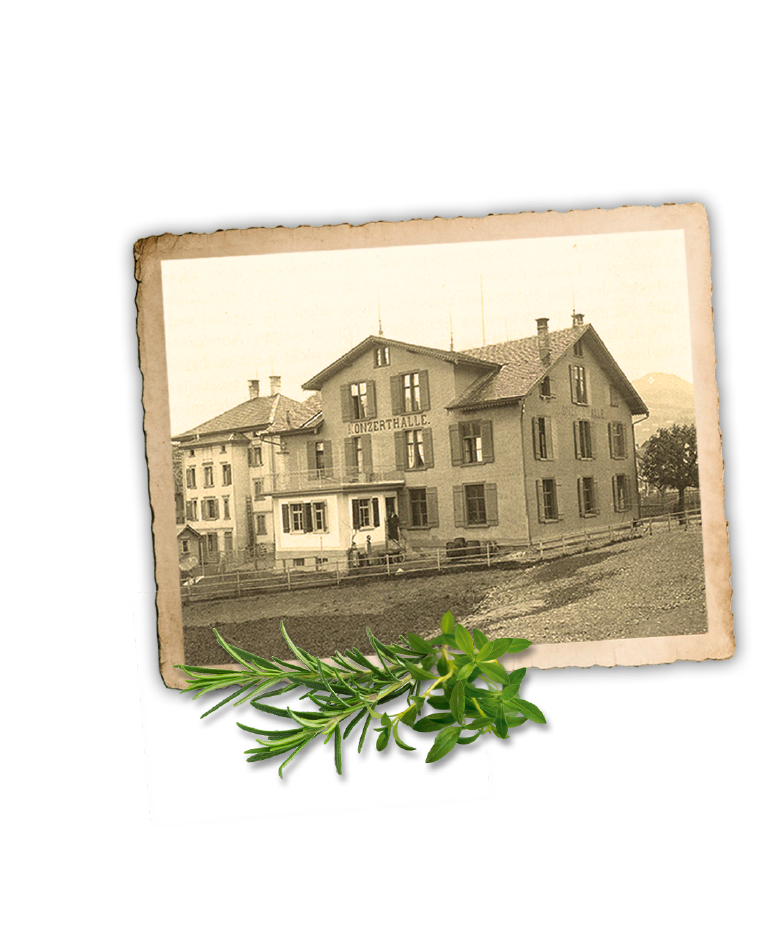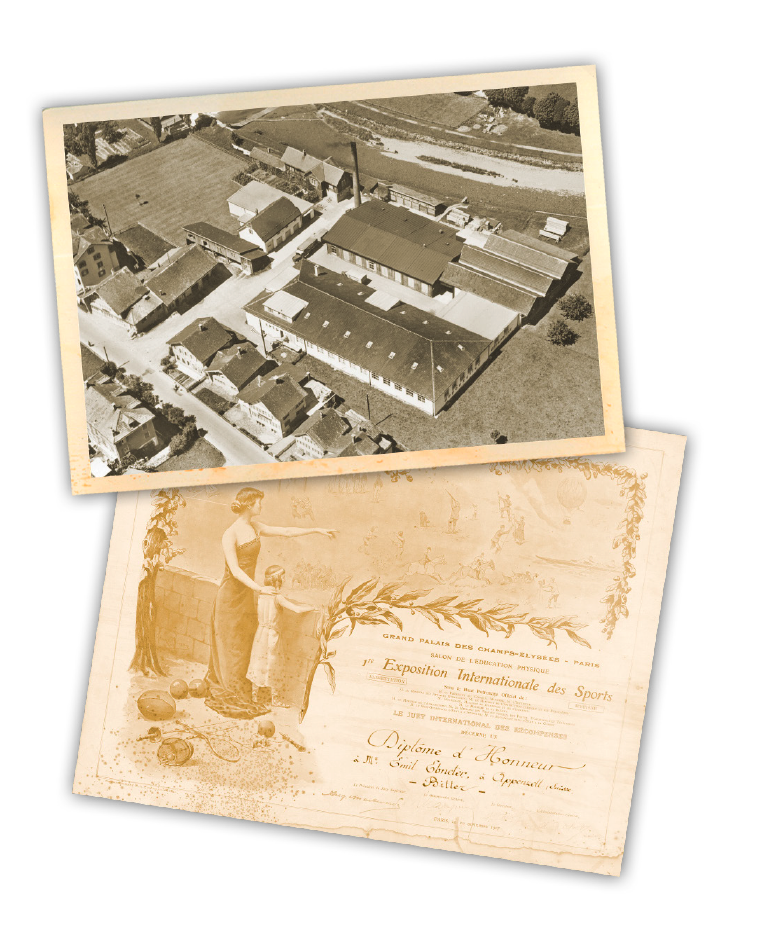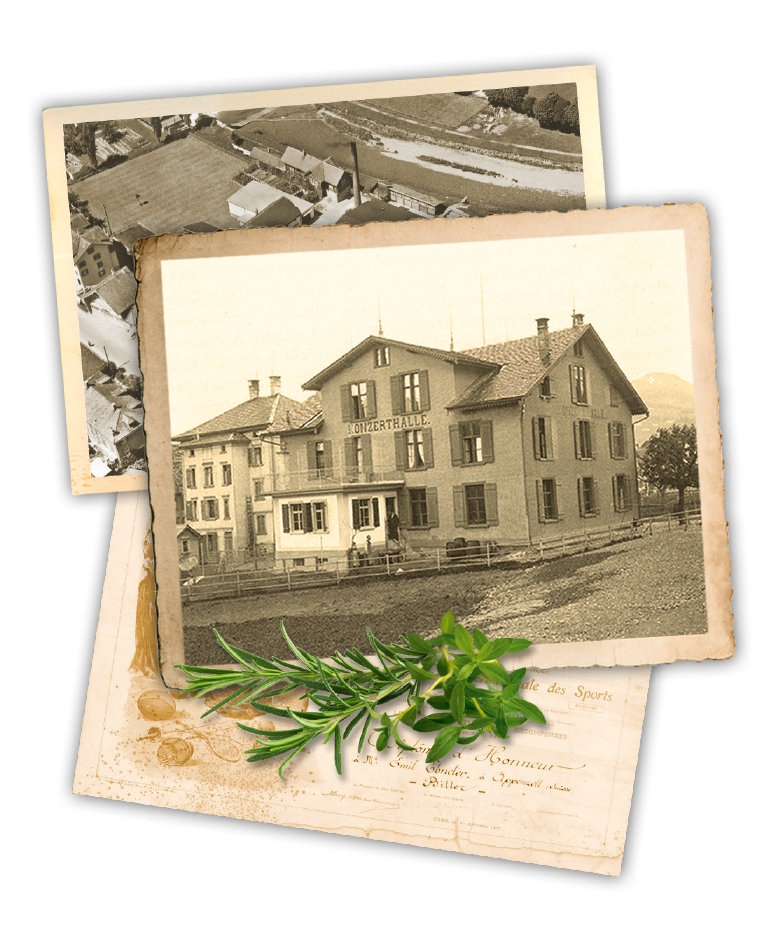 Emil Ebneter opens his spirits store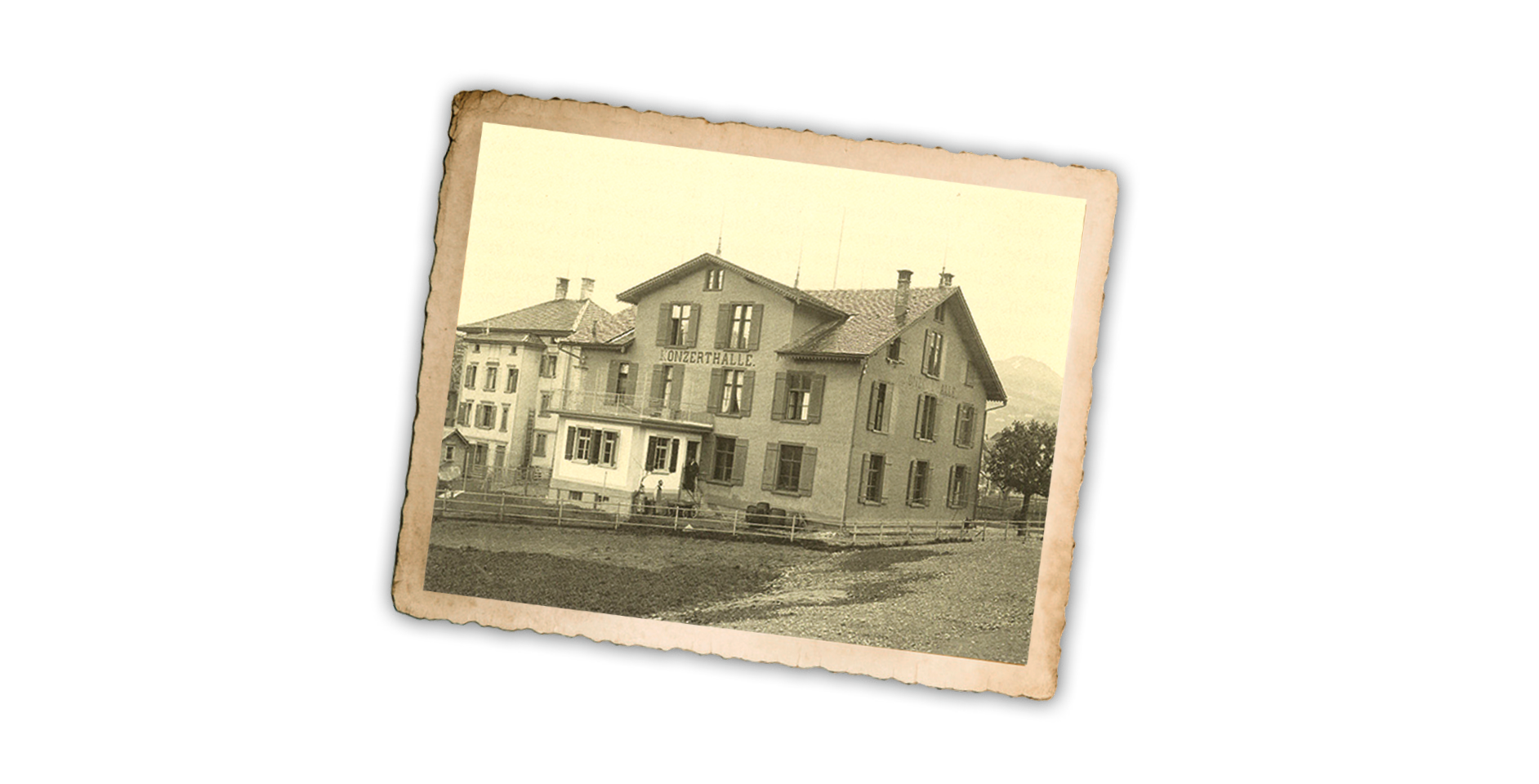 Relocation to the former concert hall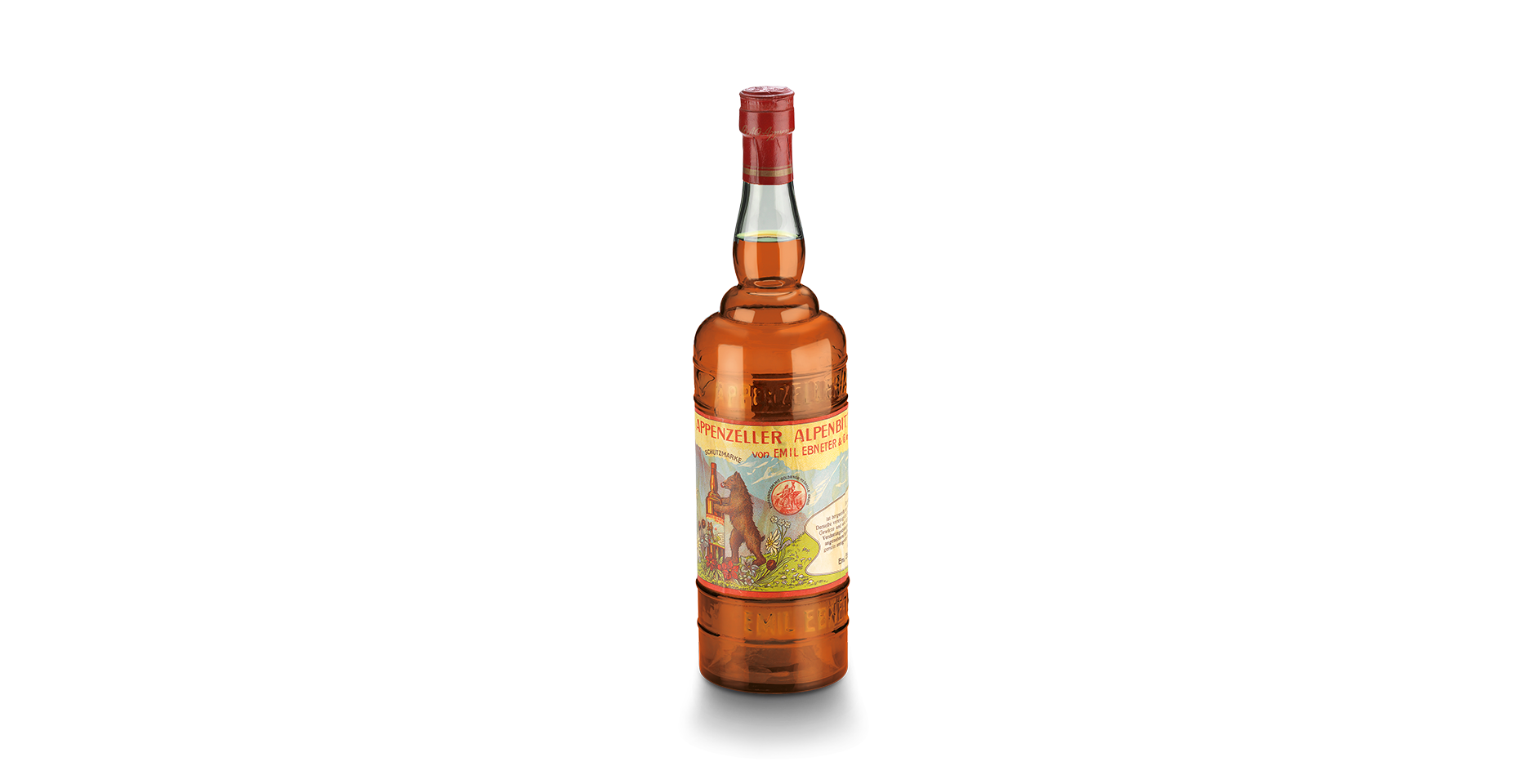 Registration of the Appenzeller Alpenbitter trademark
Brother-in-law Beat Kölbener joins the company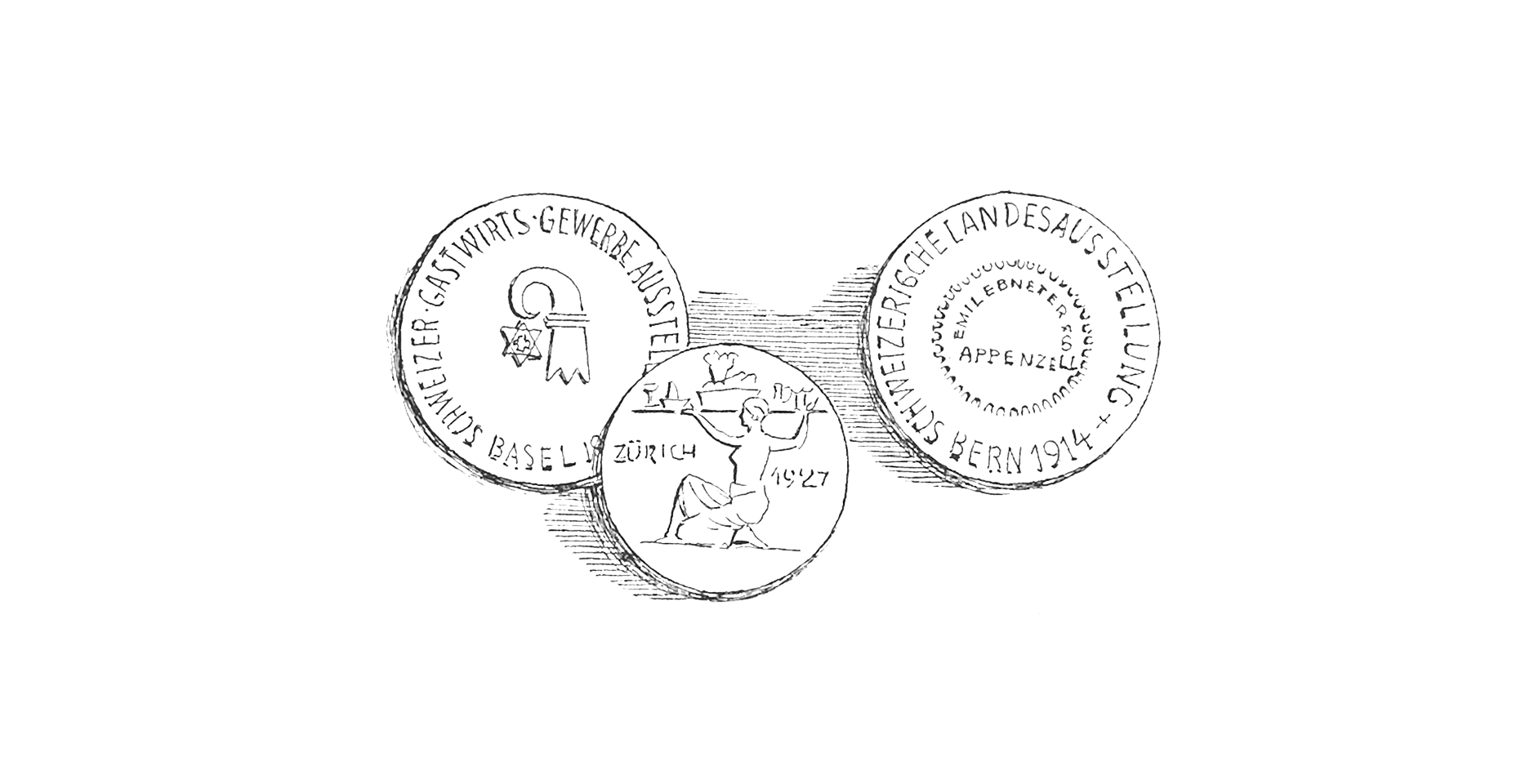 Gold medal at the Swiss National Exhibition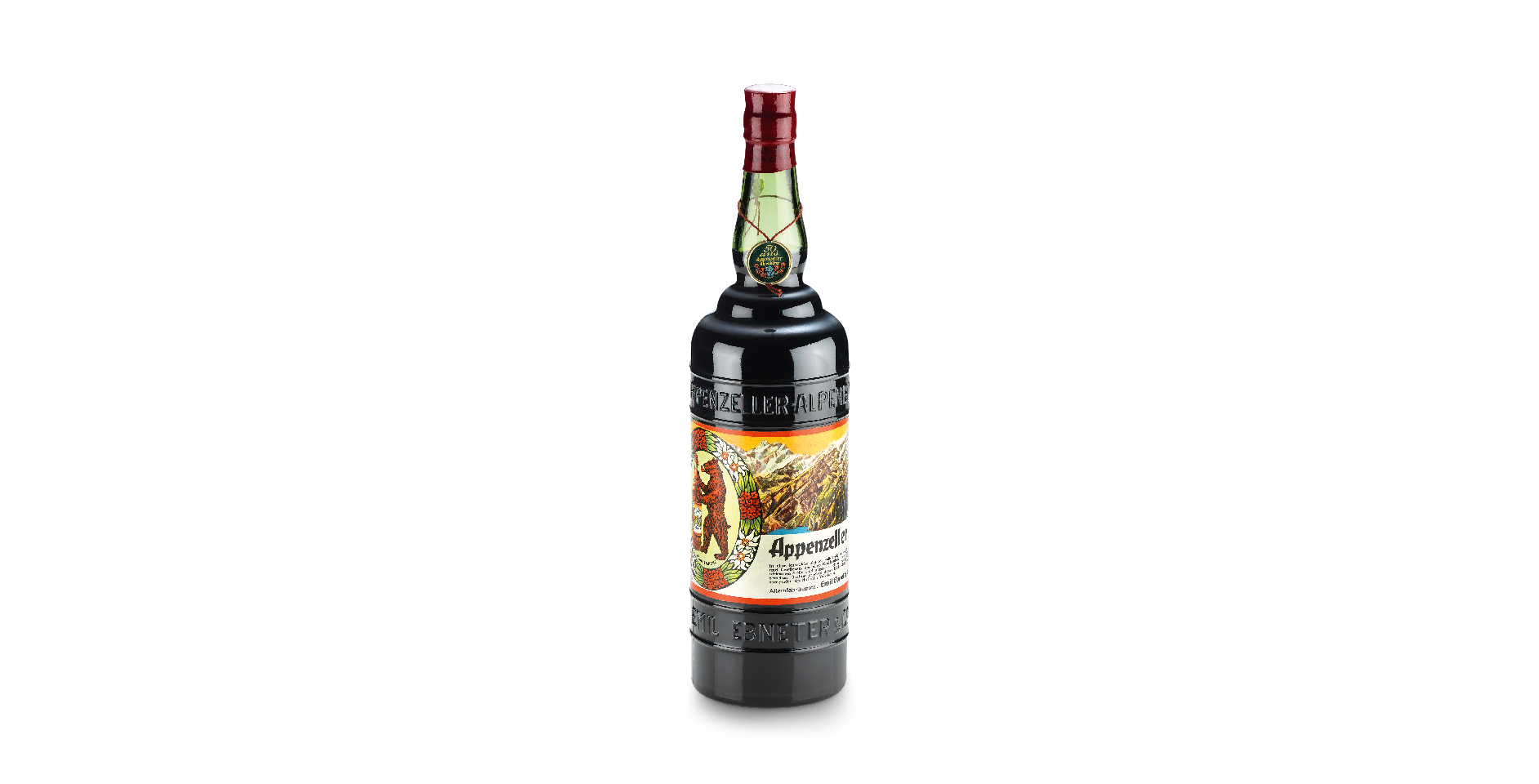 Joint-stock company formed; introduction of Appenzeller Alpenbitter type on the label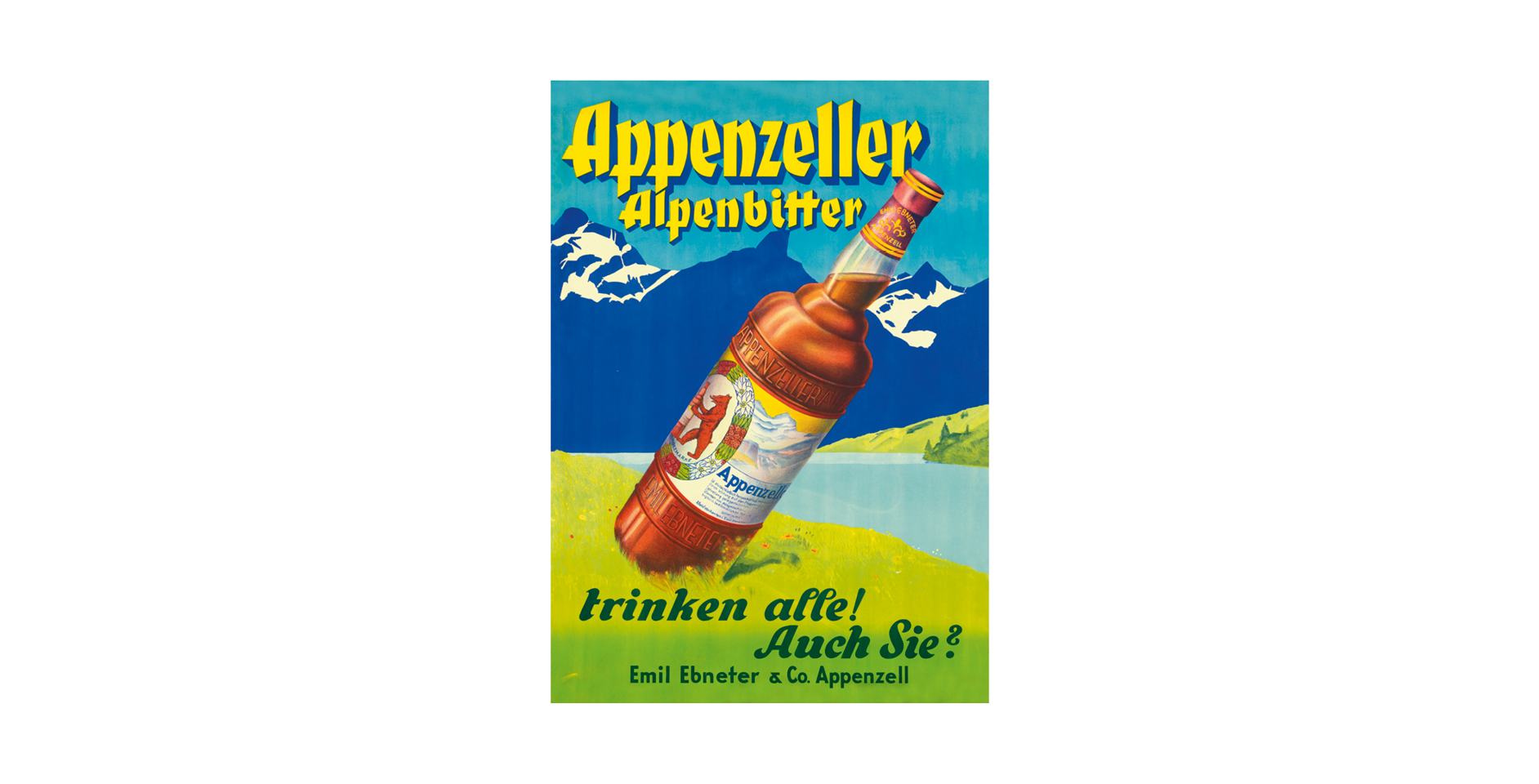 Start of brand advertising for the Appenzeller Alpenbitter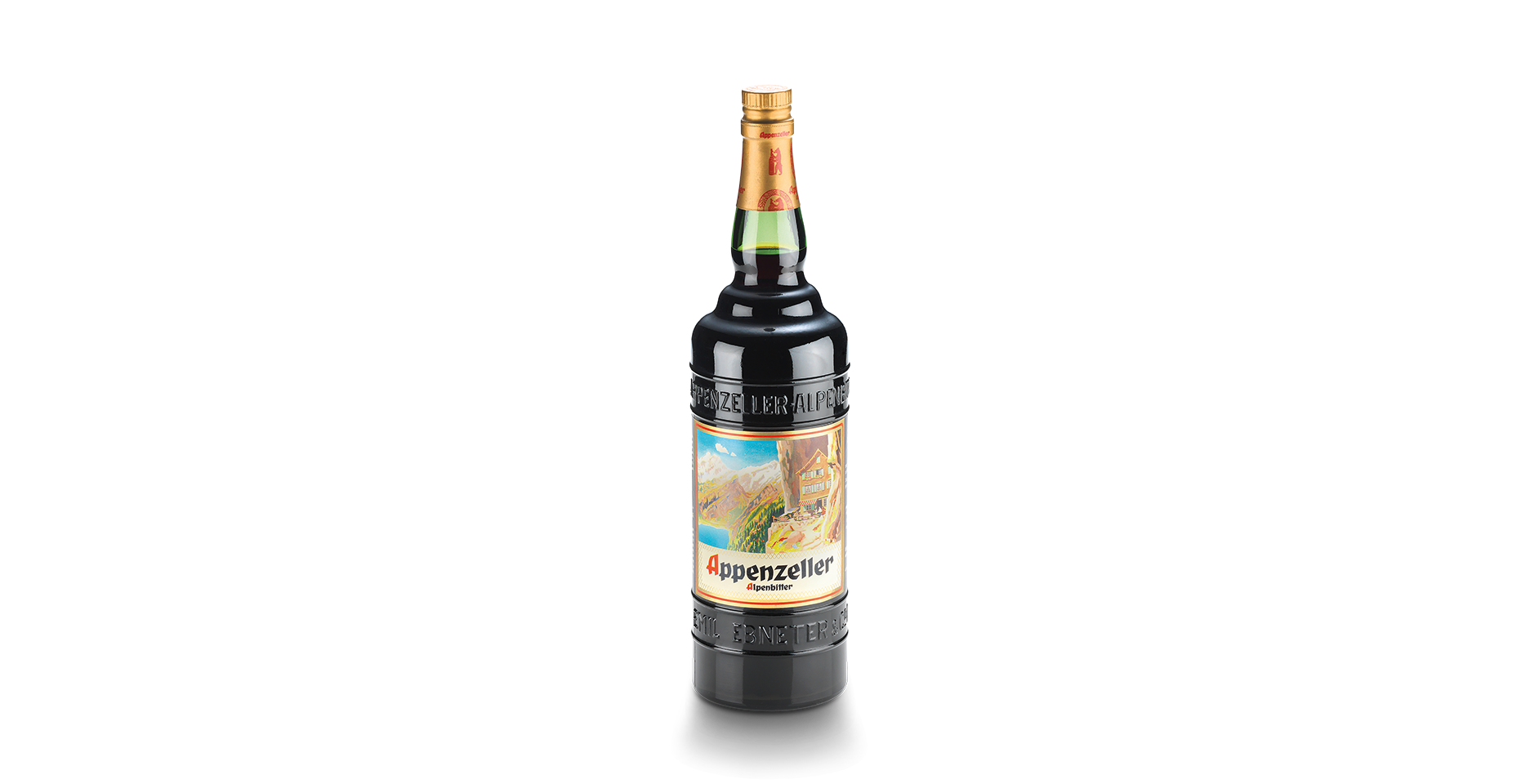 Significant changes to the label design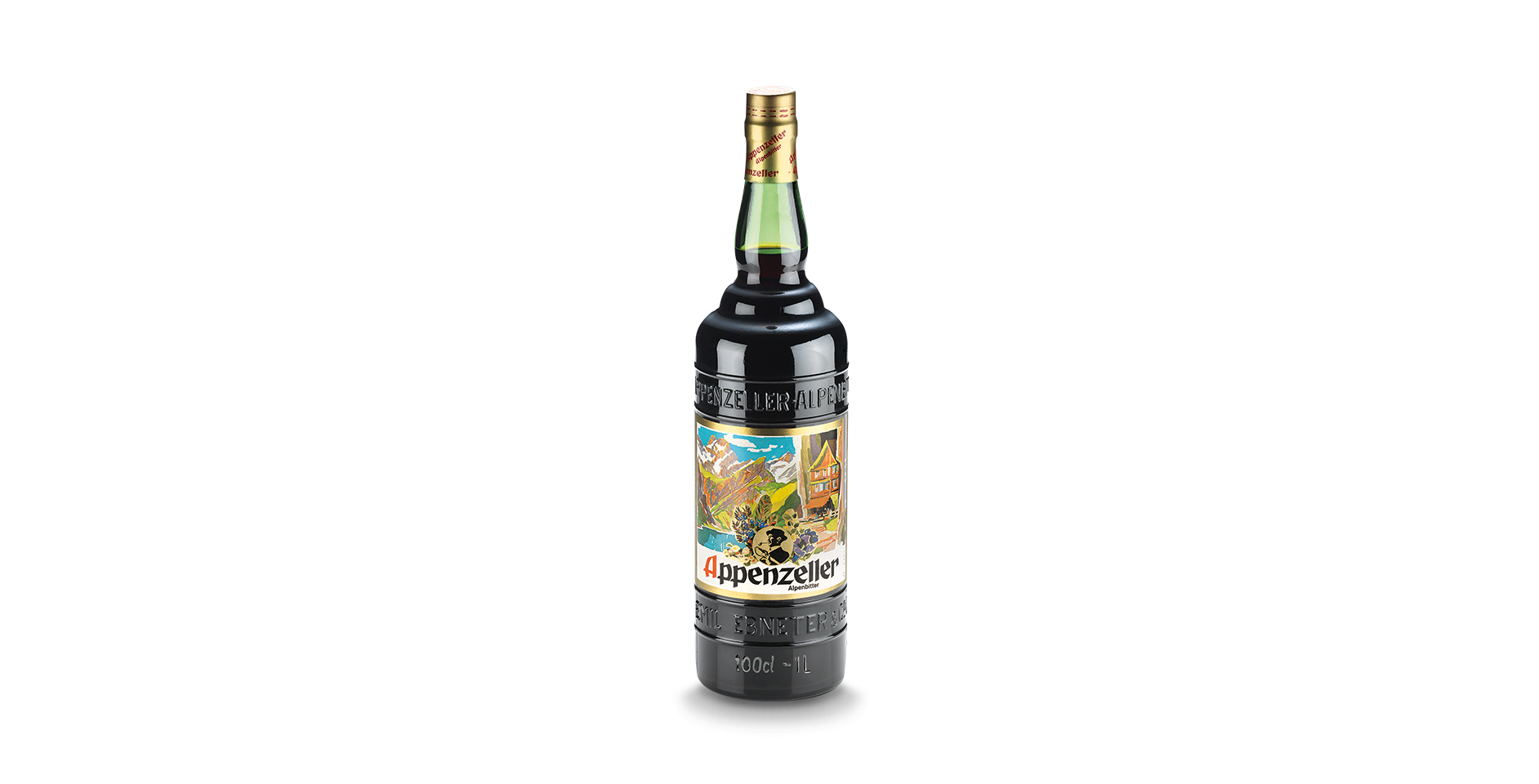 Addition of the brand logo with the Eugster head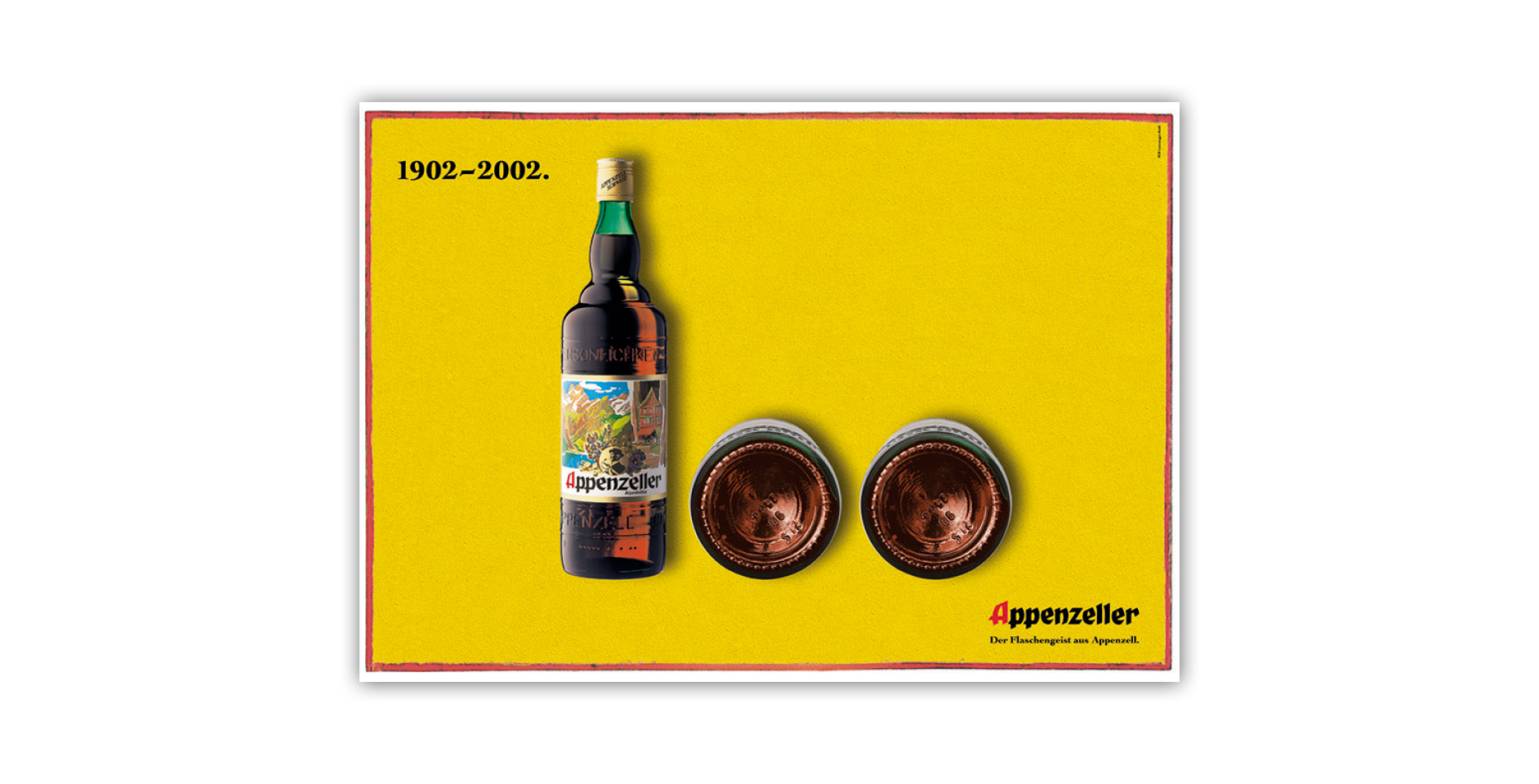 New building to extend the plant; incorporation as Appenzeller Alpenbitter AG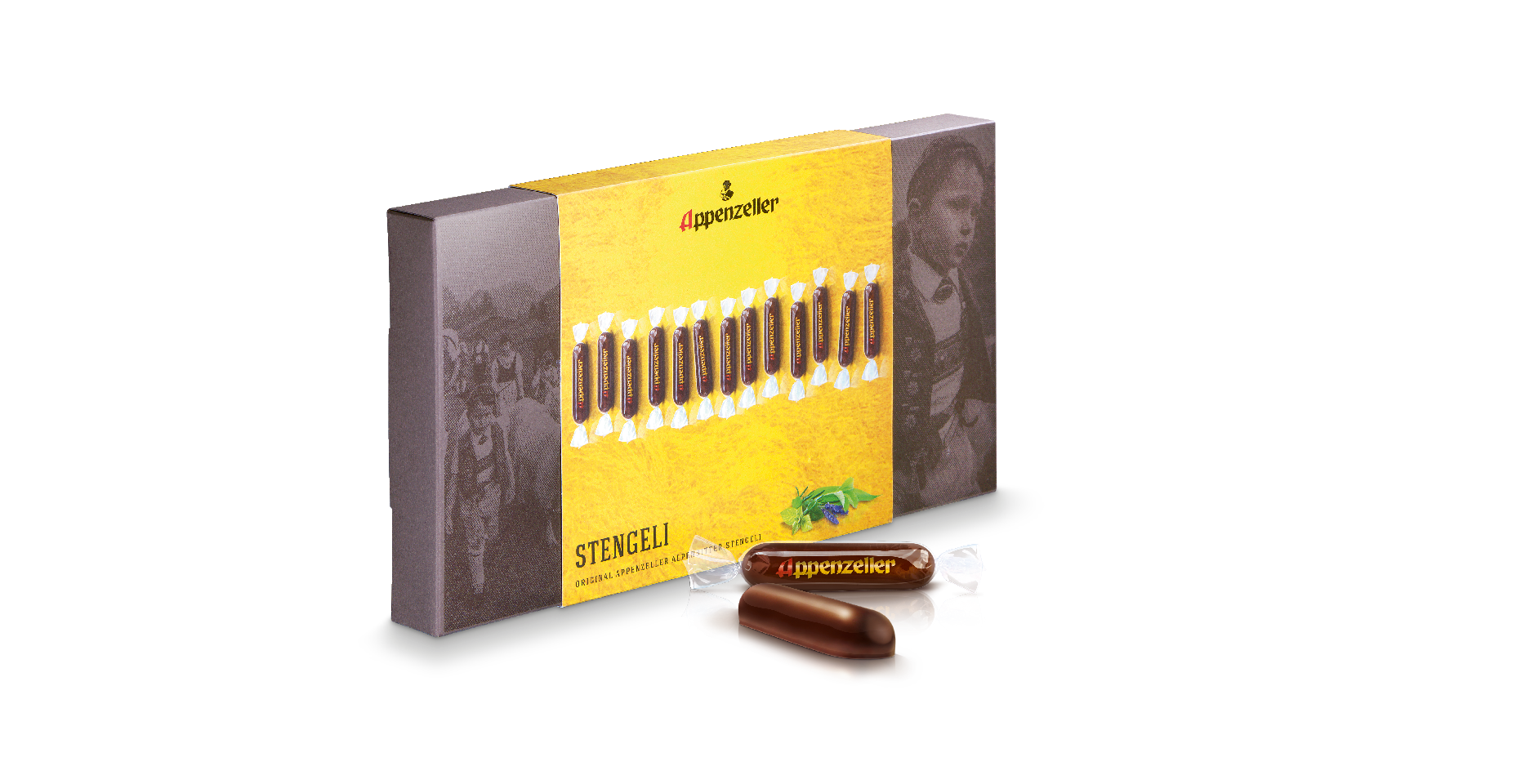 Launch of Appenzeller sticks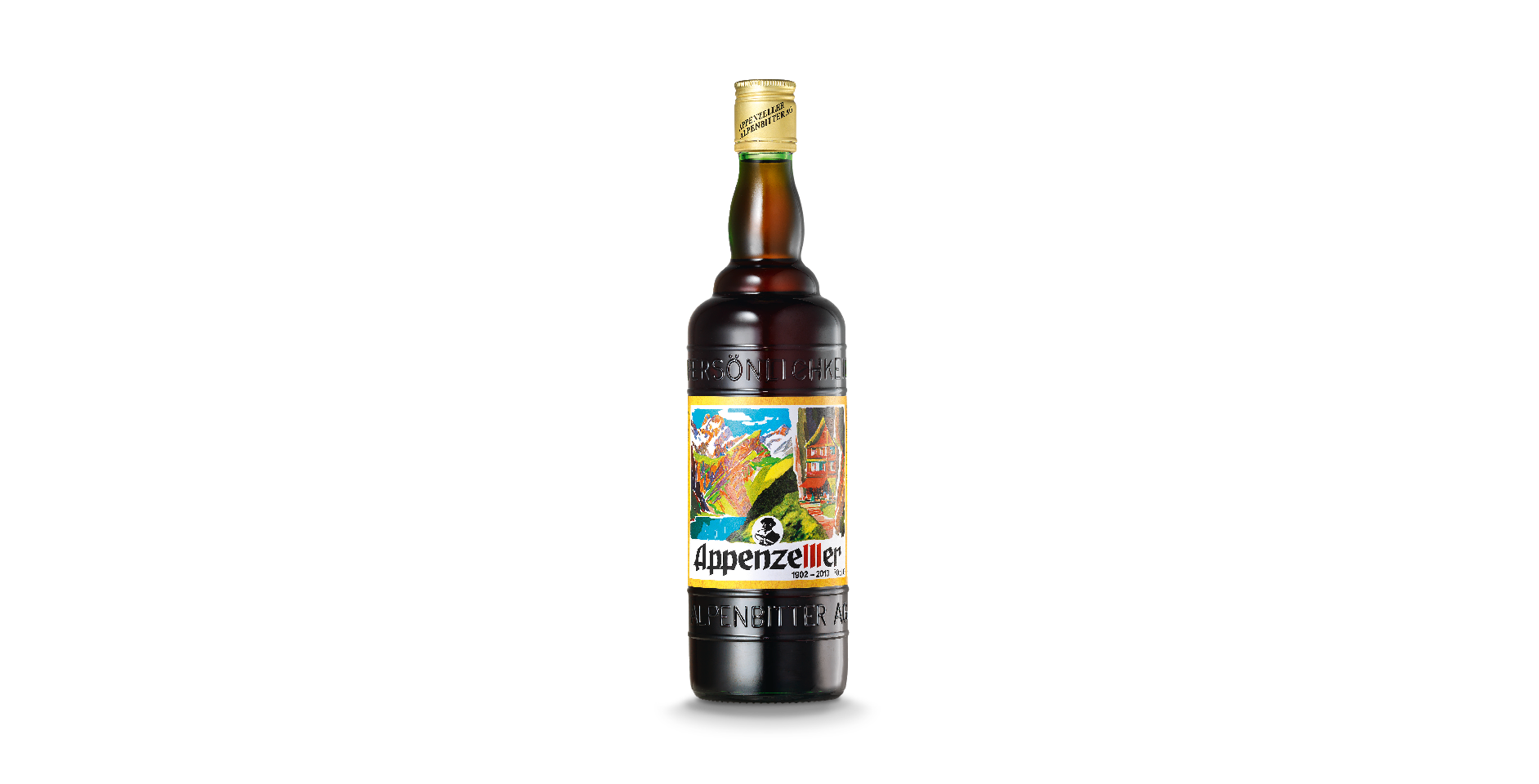 Launch of Appenzeller truffles
Launch of regional herb cultivation project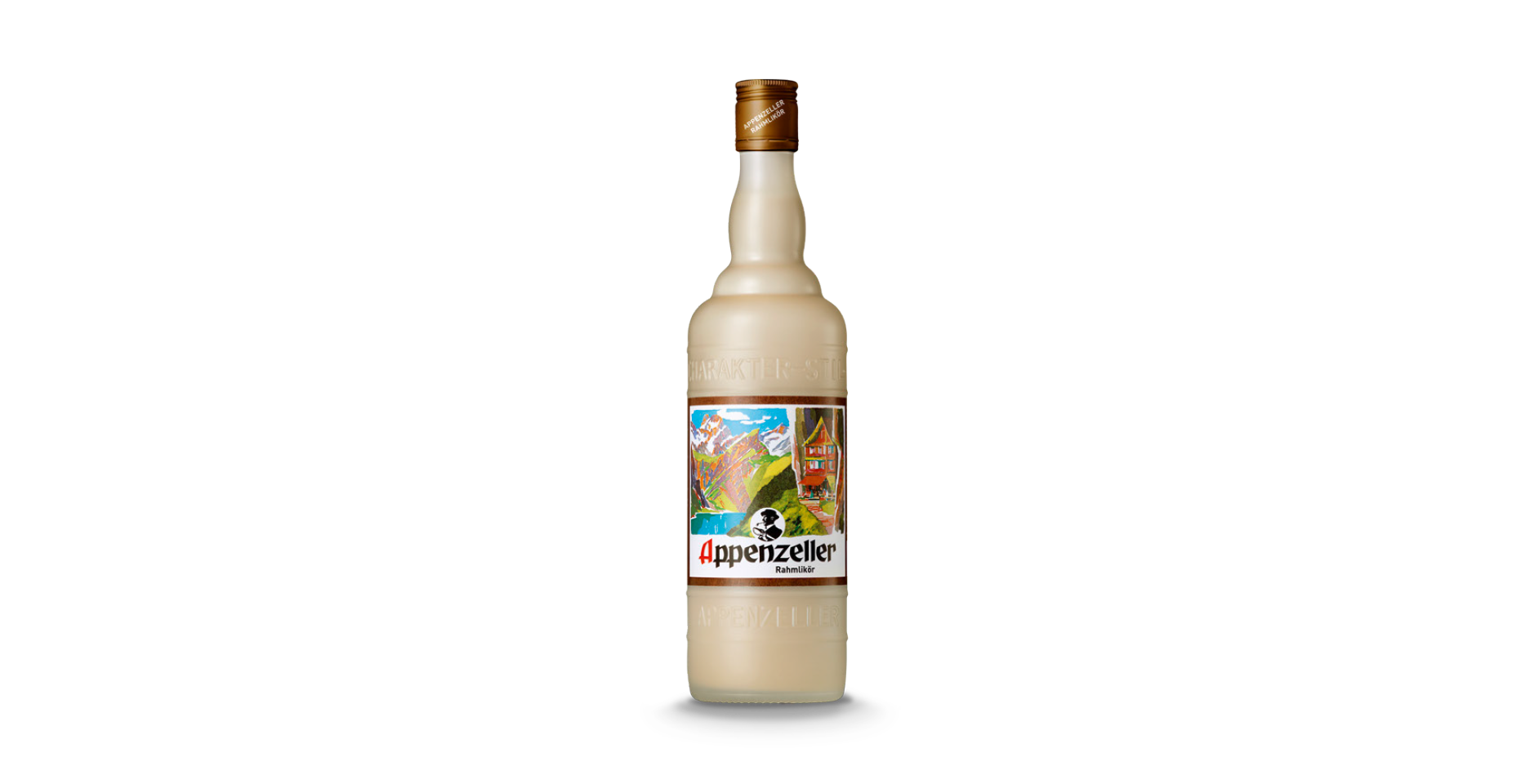 Launch of the Appenzeller cream liqueur with original Appenzeller Alpenbitter
Bearing witness
These historic posters reflect the history of Appenzeller Alpenbitter and how advertising has evolved since 1921.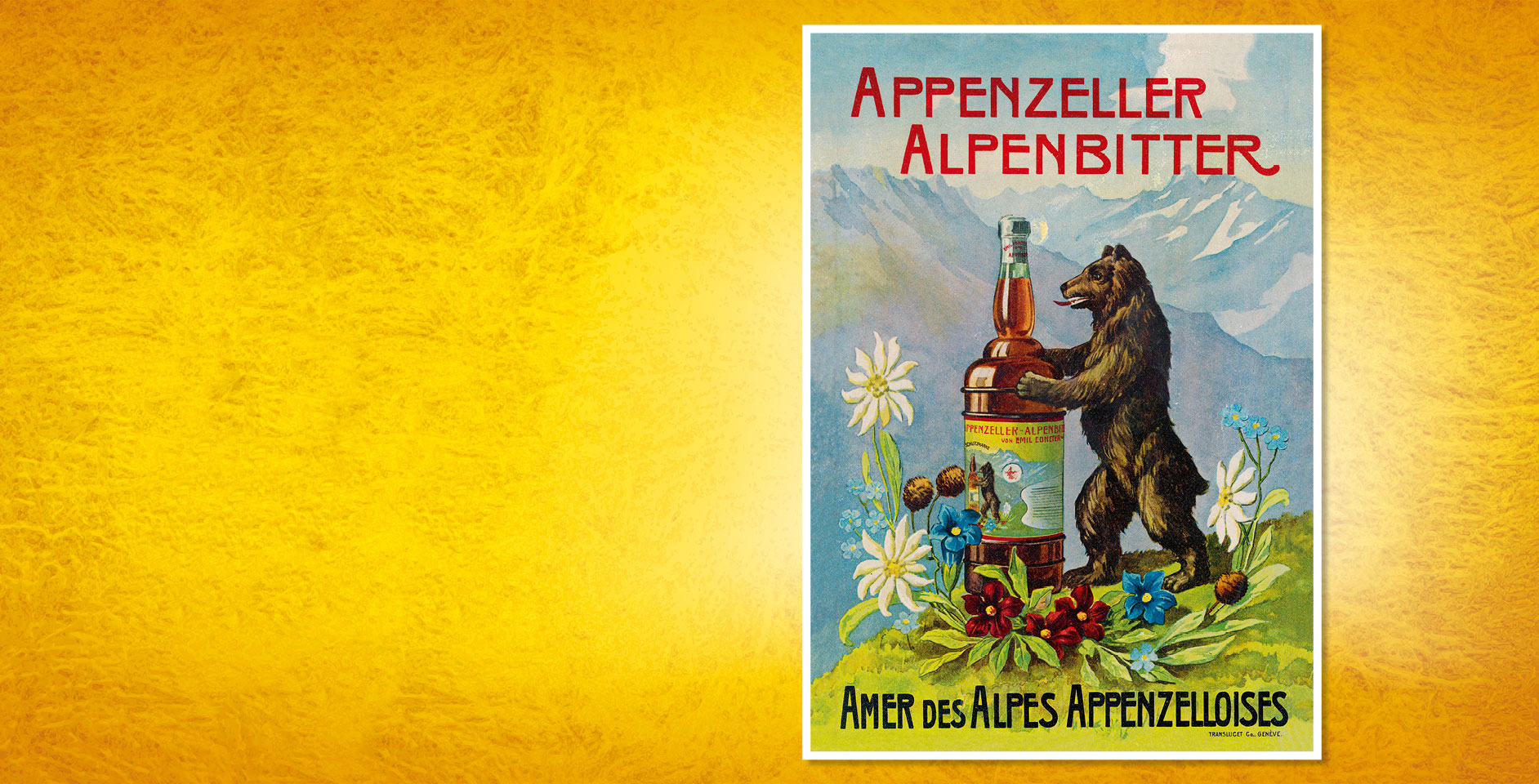 1921
The bear on the poster and on the label is in front of the Wildkirchli. On the label, the image continues to the right, showing the distinctive mountain restaurant that adorns the bottles of Appenzeller Alpenbitter to this day.
1 / 5
1938
"Enjoy any time – neat or with water": poster by artist Emil Steiger.
2 / 5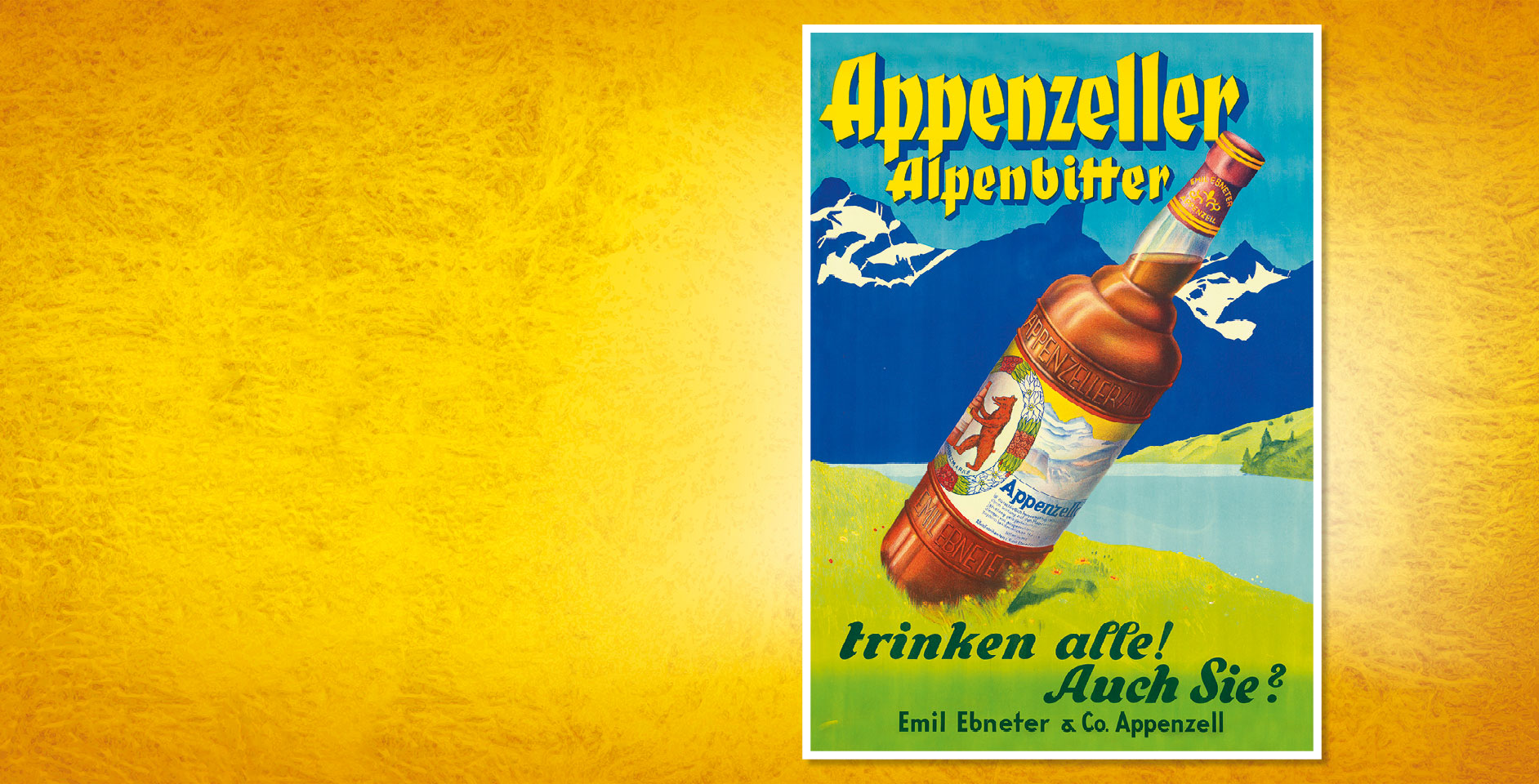 1940
Back then, above the herbs and spices the label read: "Their healing powers stimulate the appetite and aid digestion, and revive and strengthen the body. Further ingredients of exceptional quality come together to make this product the people's preferred liqueur, aperitif and stimulant."
3 / 5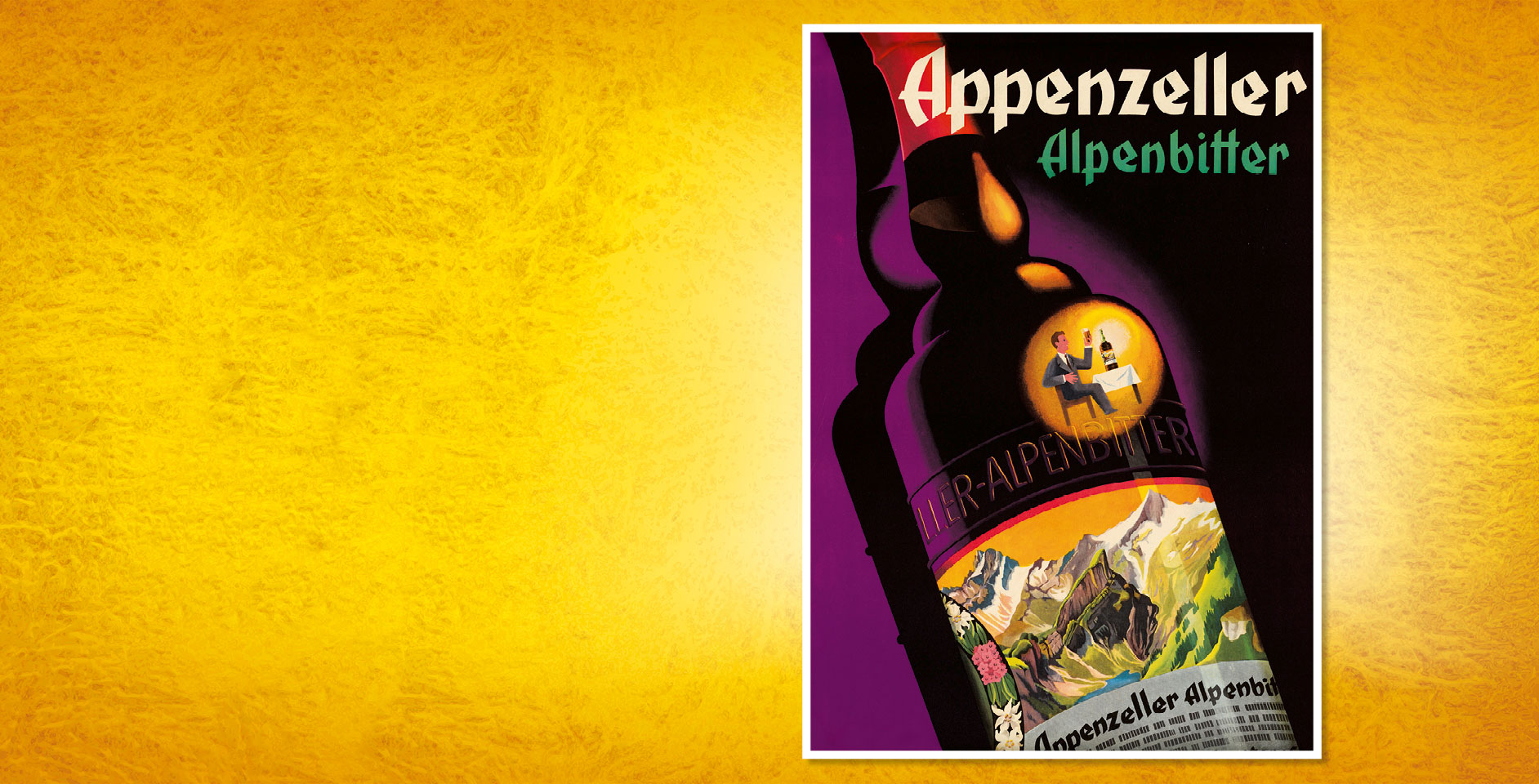 1956
The Alpstein massif remains on the label, the consumer, wearing a suit, is reflected in the glass: poster by Ilse Rotter.
4 / 5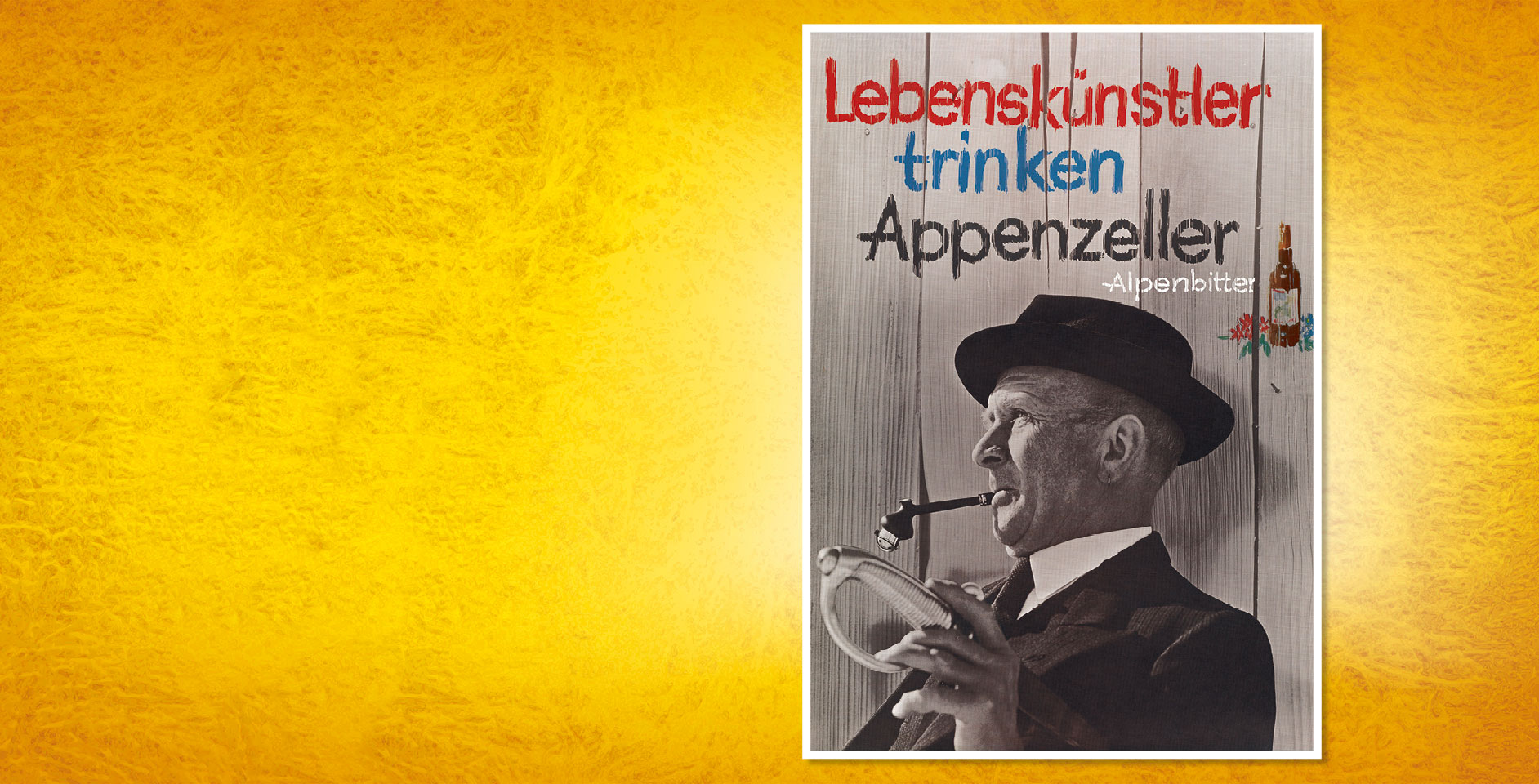 1969
Bon vivant in his Sunday best with a Lindauerli (pipe from the region of Appenzell) and sabre – these were once used to vote during meetings of the Appenzell Cantonal Assembly.
5 / 5