A fascinating journey of discovery
Come a step closer to uncovering the secret of Appenzeller Alpenbitter. We will be happy to help – and we will show you everything, almost...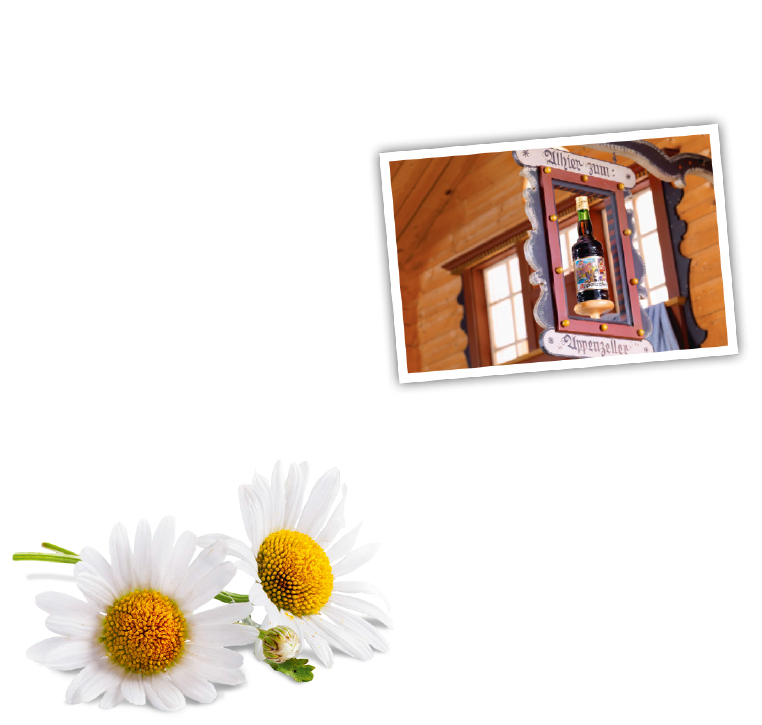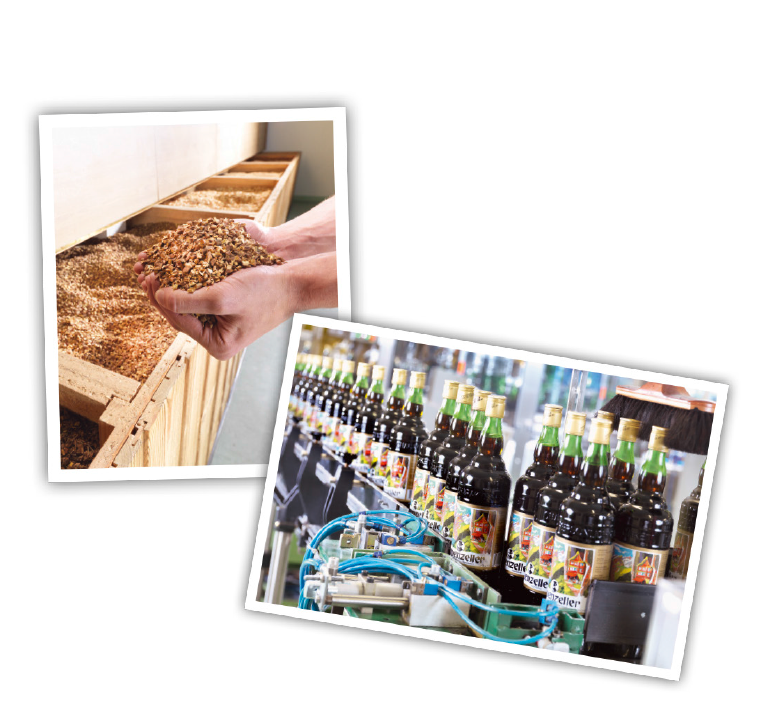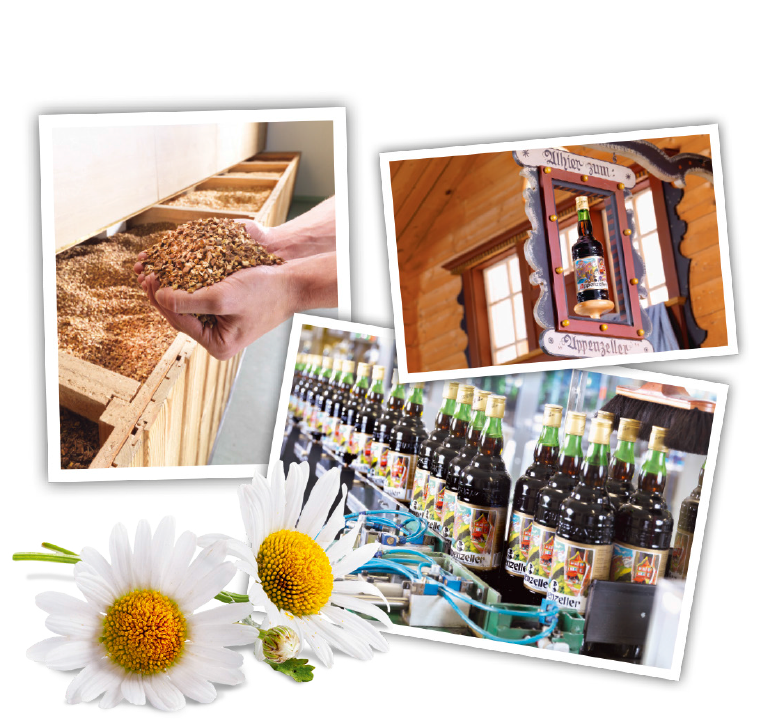 Please note that due to increased restrictions in connection with COVID-19, it will no longer be possible to hold factory tours until further notice.
However, we are pleased to be able to continue to welcome you in our factory shop. Masks must be worn in the shop.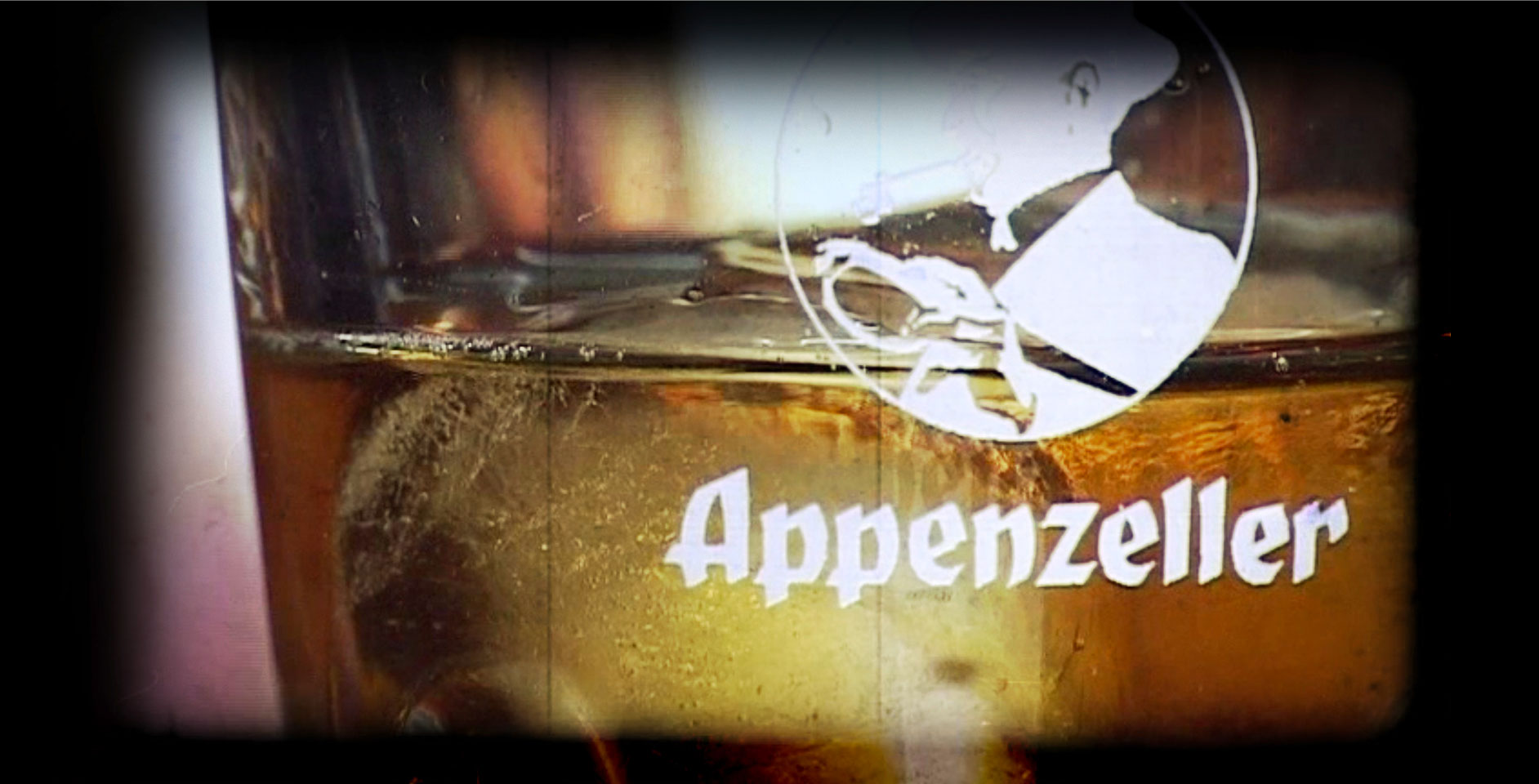 Museum and film
While we do keep our secrets well hidden, we really love to tell you about everything else, and visitors to our museum will learn about the fascinating history and production of Appenzeller Alpenbitter – with a film and nostalgic posters and appliances.
1 / 6
Production and storage
The exact way in which the 42 herbs are combined remains a secret. But what we will tell you is that they are placed in various combinations in a mixture of alcohol and water (maceration), blended to create Appenzeller Alpenbitter and stored in large stainless-steel tanks.
2 / 6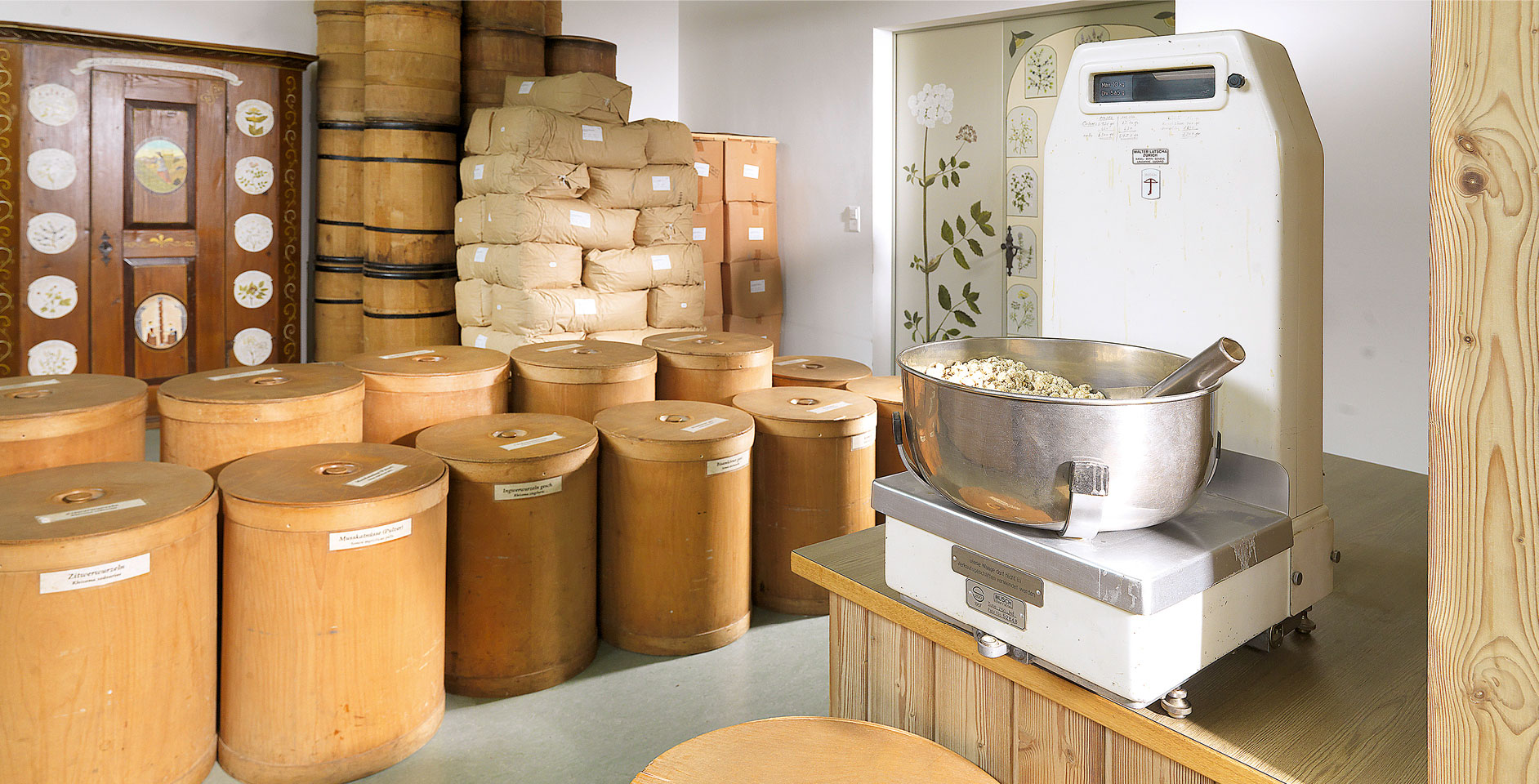 The herb room
Get to know the 42 herbs of Appenzeller Alpenbitter with all of your senses. In our herb display room, guests can inspect, sniff and even handle the herbs – and puzzle over how they are processed into Appenzeller Alpenbitter.
3 / 6
Bottling
After being stored in stainless-steel tanks, Appenzeller Alpenbitter is filled into the characteristic bottles. No matter where in the world it is enjoyed, it is produced and bottled here in Appenzell.
4 / 6
Tasting
The climax of the tour is the tasting session, during which visitors can form their own opinion about the taste. Souvenirs are also available for anyone who is interested.
5 / 6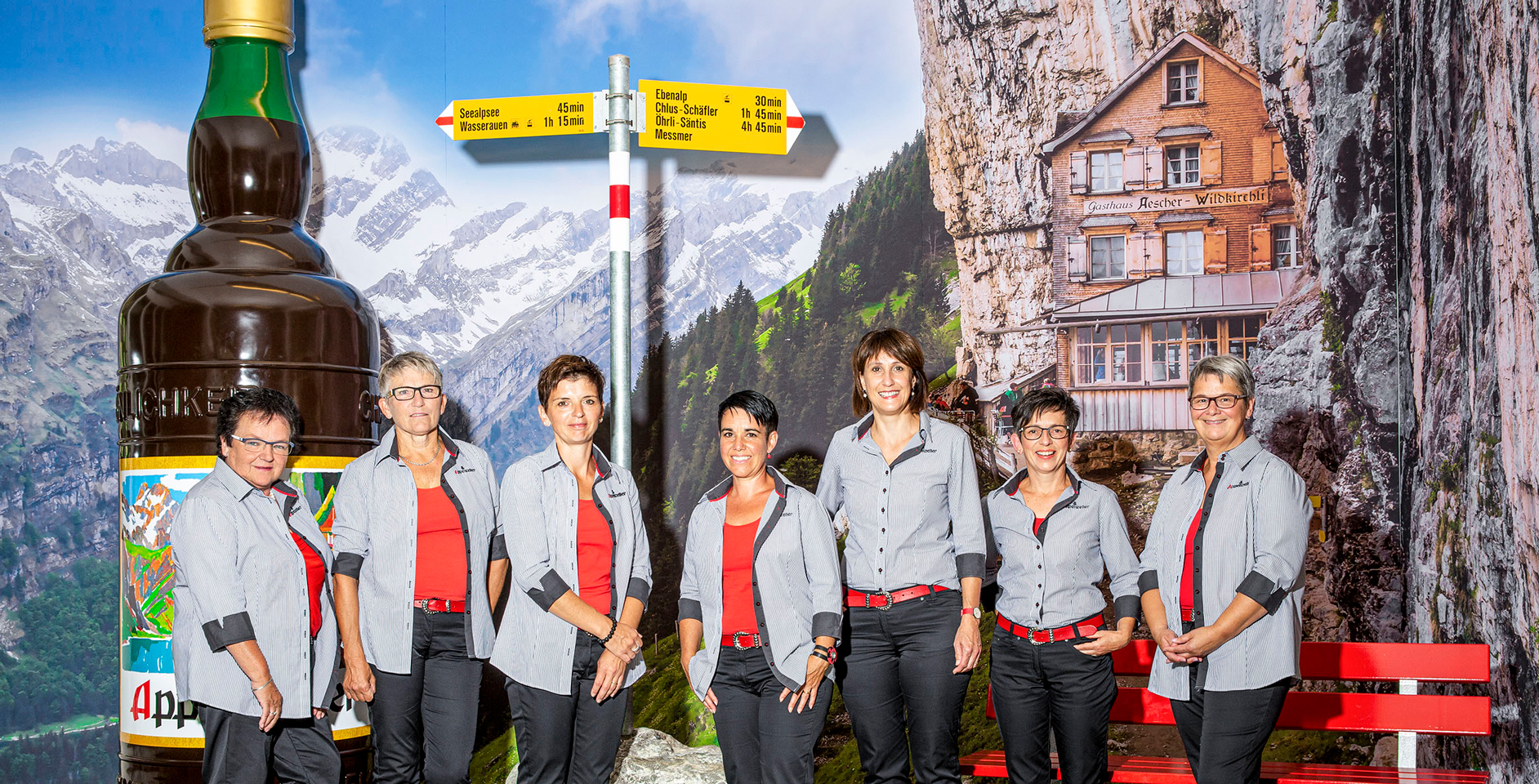 Competence
Our tour guide team looks forward to hearing from you, your interest and your questions.
6 / 6
Factory tour
Groups with prior appointment
(German, French, English)
At any time, throughout the year, for groups of 10 or more people; duration: approximately 1.5 hours
Please call us on +41 71 788 37 88 or send an e-mail to info@appenzeller.com to make a reservation.
Without prior appointment
(German)
Throughout the year every Wednesday at 10 a.m., duration: approximately 1.5 hours
Appenzeller Shop
Our shop has everything an Alpenbitter-lover could possibly want, from the sweet truffles and sticks to the classic Appenzeller Alpenbitter bottle.
Opening hours shop
Monday to Friday:
8 a.m. to 11.30 a.m. and 1.30 p.m. to 5 p.m.